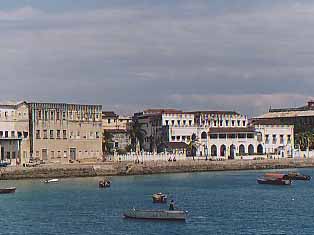 Zanzibar and the Surrounding Islands
Zanzibar Island is a refreshing and exotic compliment to mainland Tanzania. Located less than 100 kilometers off the coast of Dar es Salaam, it can be easily reached by plane from Dar and Arusha, as well as by ferry from Dar. It is the perfect place to relax before or after your safari or overland adventure.
Zanzibar and the surrounding islands offer beautiful coral sand beaches, whose waters support a diversity of marine life. Snorkling and diving opportunities are excellent on the remote side of the island, and boat tours are a great way to spot dolphins and enjoy the scenery. On the closer side of the island, the old stone town is rich with history and culture, where you can walk through winding narrow passages that lead you to ancient Persian baths, Omani forts, palaces, and mosques, as well as newer markets, restaurants and shops. Further afield you can visit the spice plantations that originally drew other cultures to this area, or take a trip to the Jozani forest.
A visit to Tanzania would not be complete without a trip to Zanzibar. We can organize an itinerary, accomodation and transport that's right for you.